This collection celebrates the creativity of our inner world.
This naive imagination that is born when looking -and interpreting- the world around us.

Meditative observation of the characters and elements around us. Collaboration between the projected imagination and the worked image of the passersby.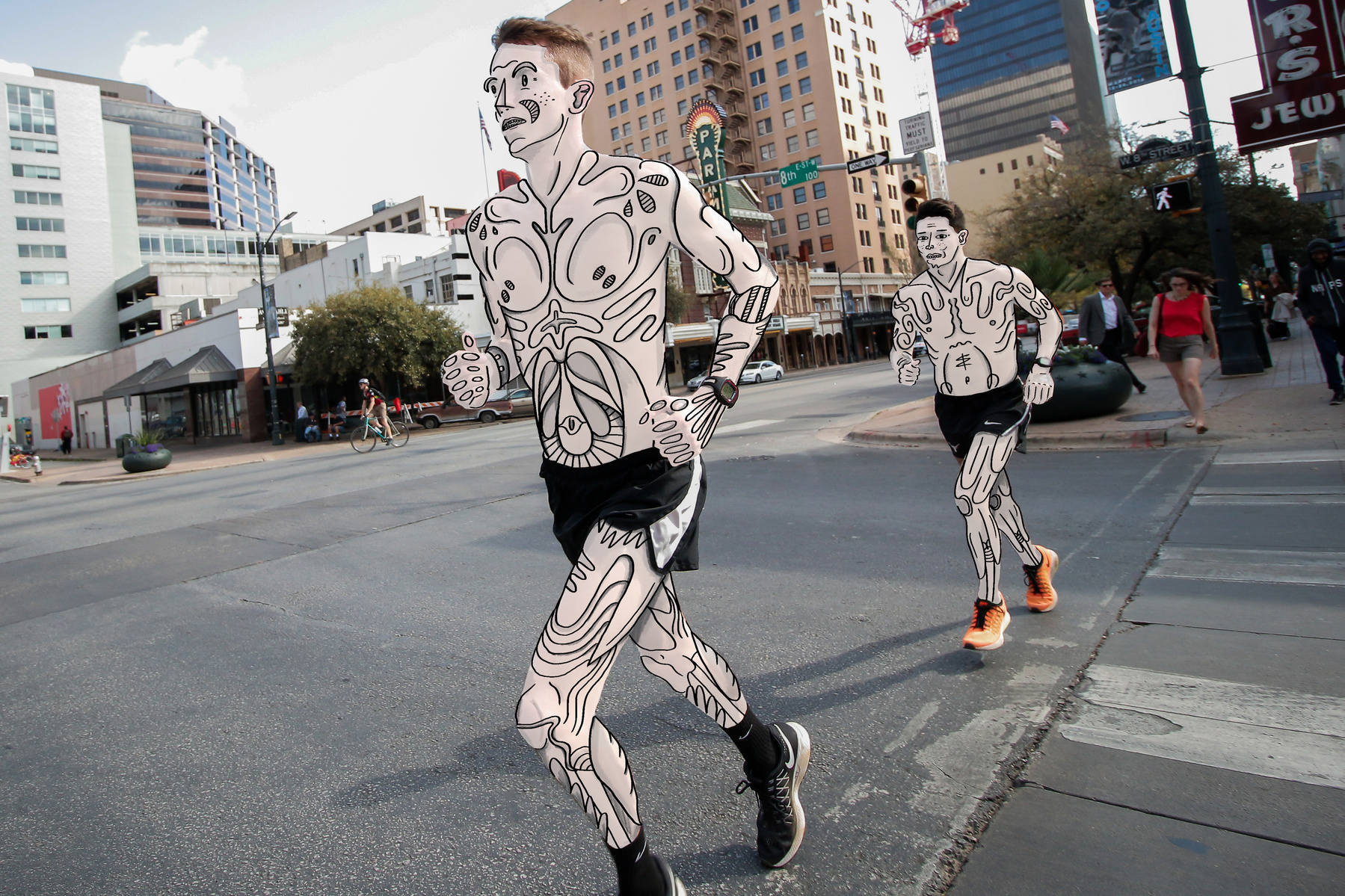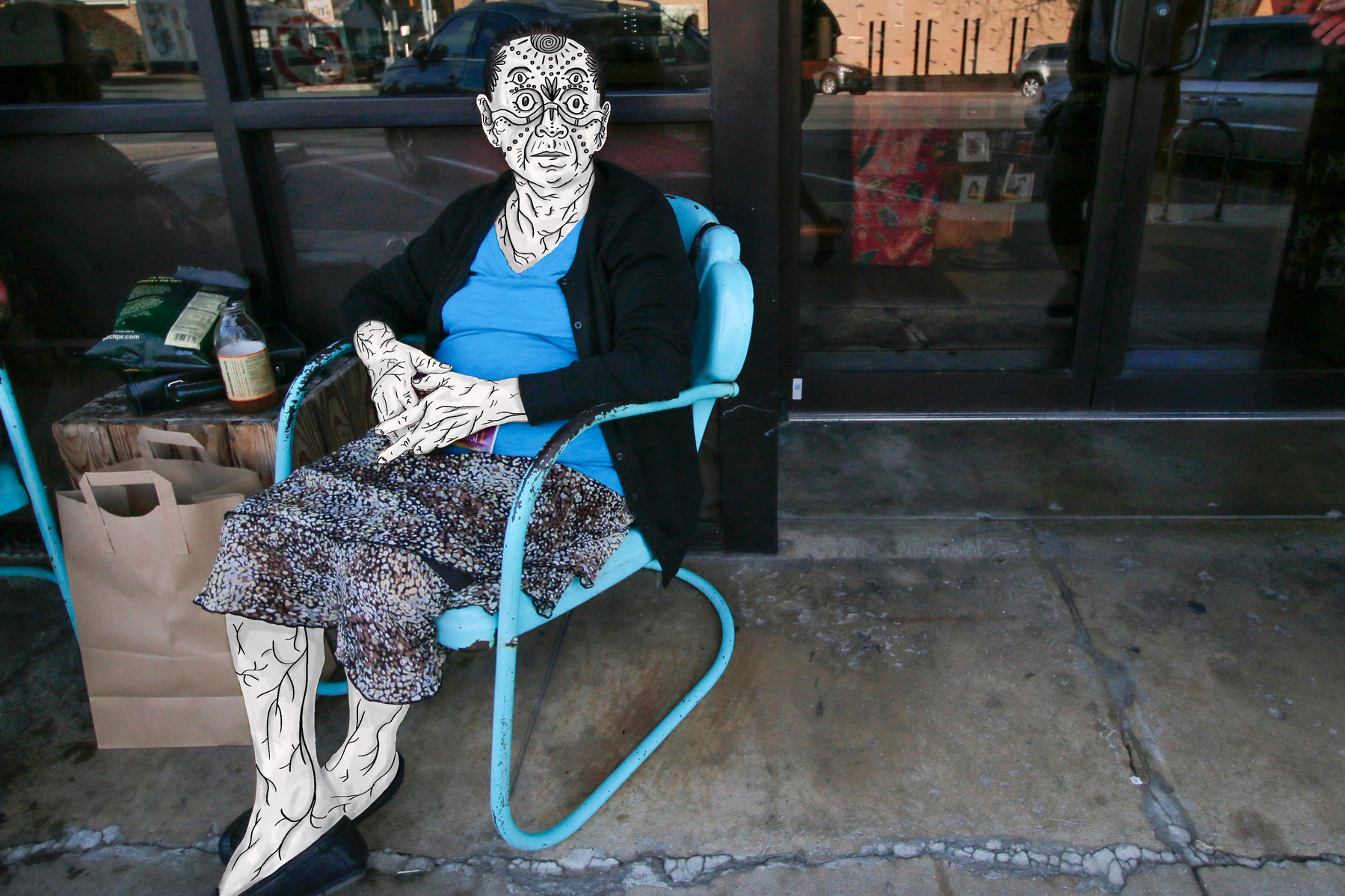 In this series of drawings and street photography, I turned my subject's skin into a white canvas and then reimagined their appearance using my imagination through the influence of their context.

...Hence the title "Repersonification".
The 10-18mm wide angle lens that I used for this series made everything easier as I was able to take photos through the viewfinder and thus avoiding coming off as invasive. And although Austin is not a problematic city when it comes to street photography (in my experience so far), I made sure to work on that stealth mode to avoid any disruption of the natural behavior of my subjects.